Why Buy Handmade?
It's no secret that I love to buy handmade. It's part of the reason why I started the
Handmade Marathon
series, to bring more attention to businesses making and selling beautiful handmade products.
I still shop in big-box stores sometimes, but more and more I am
choosing
to support handmade business, or small local, or independent stores.
Following the trend of slow food, I've been seeing more about
slow fashion
, and slow blogging (
here
and
here
) to name a few.
Can I coin a new phrase?
For me, buying handmade is
slow gifting
. It's quiet and thoughtful. It's about making a conscious choice for gifts. It's about making gifts with love or purchasing something made with care by hand. It's an
energy
.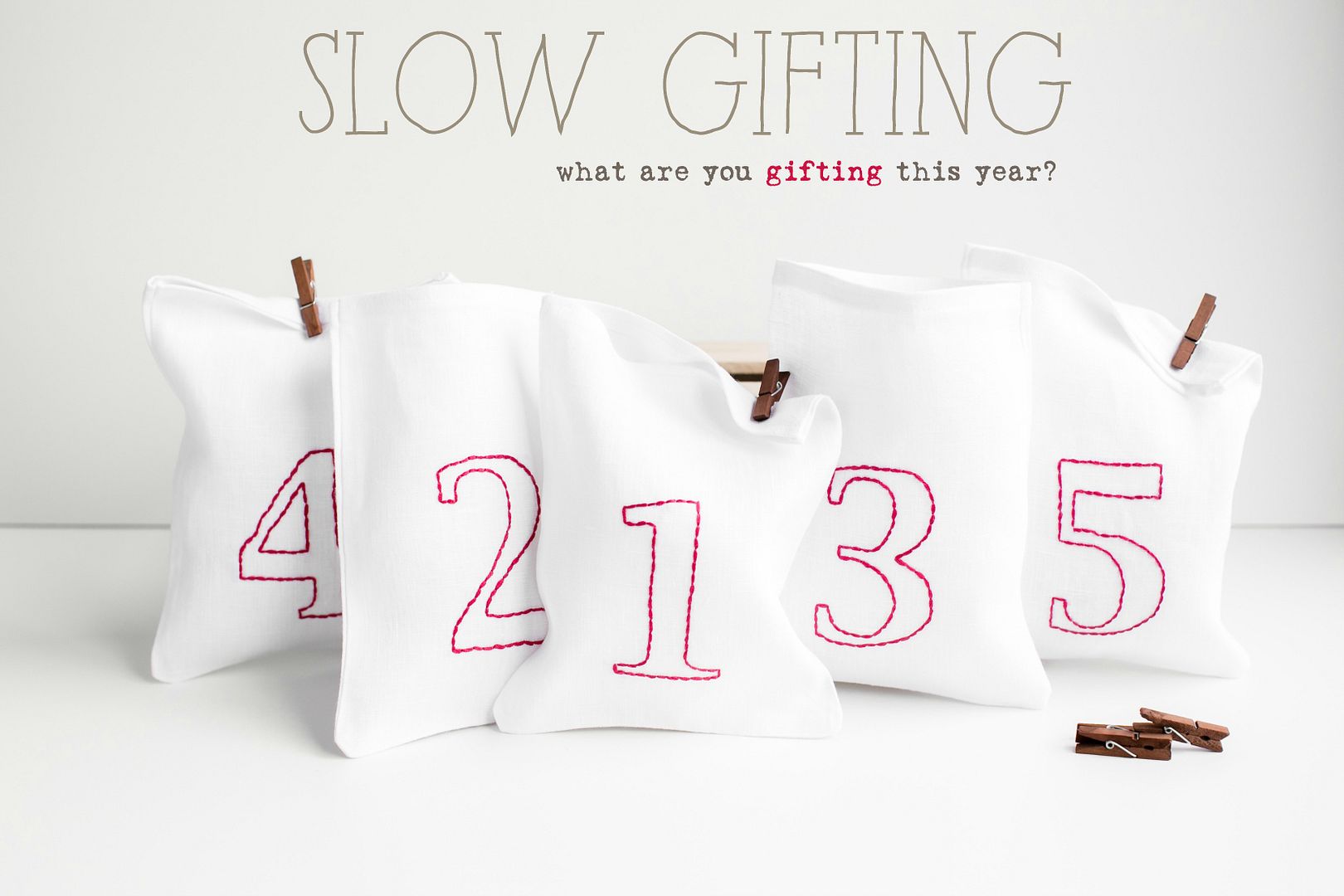 Here are some other reasons why I'm choosing handmade
I LOVE to DIY, but...
I am a creative at heart. I love to make gifts and homemade cards when I can.
but.
My reality has changed a lot in the past few years. I work full-time, I am a mom of two, I operate The Petit Cadeau blog and
shop
, I'm passionately running my business
Petit Mail
, and I'm learning that despite my best intentions, I just do not have the time to make everything myself.
Enter buying handmade.
I get a thoughtful, unique gift. I support a small business. It honestly makes me really, really happy.
Quality over Quantity
It comes back to my personal choices. I can buy my daughter 5 plastic toys, or 2 lovely handmade items. Handmade doesn't always mean expensive (but you should be paying a fair cost for the time and effort that goes into making a product). There are so many beautiful items available online and in local shops.
Uniqueness
There are so many amazing, unique handmade products that you can never find in the "mass-produced" aisle. You can often request customized, or personalized versions of products, or avail of one-of-a-kind products. There are options for everyone.
Want somewhere to start online? The
Maritime Makers
collective supports and promotes makers from Atlantic Canada. Browse beautiful Etsy shops (curated
here
).
I have made thoughtful changes to my gifting in the past few years, and you can too.
What will be your reason for buying handmade?
(+) Looking for more
thoughtful gifting inspiration
? Here are 5 Ways to Gift Experiences and Inspiration for Non-Toy Gifts for Kids.
I would also love to have you
join me
for monthly thoughts on slow gifting and select blog updates.