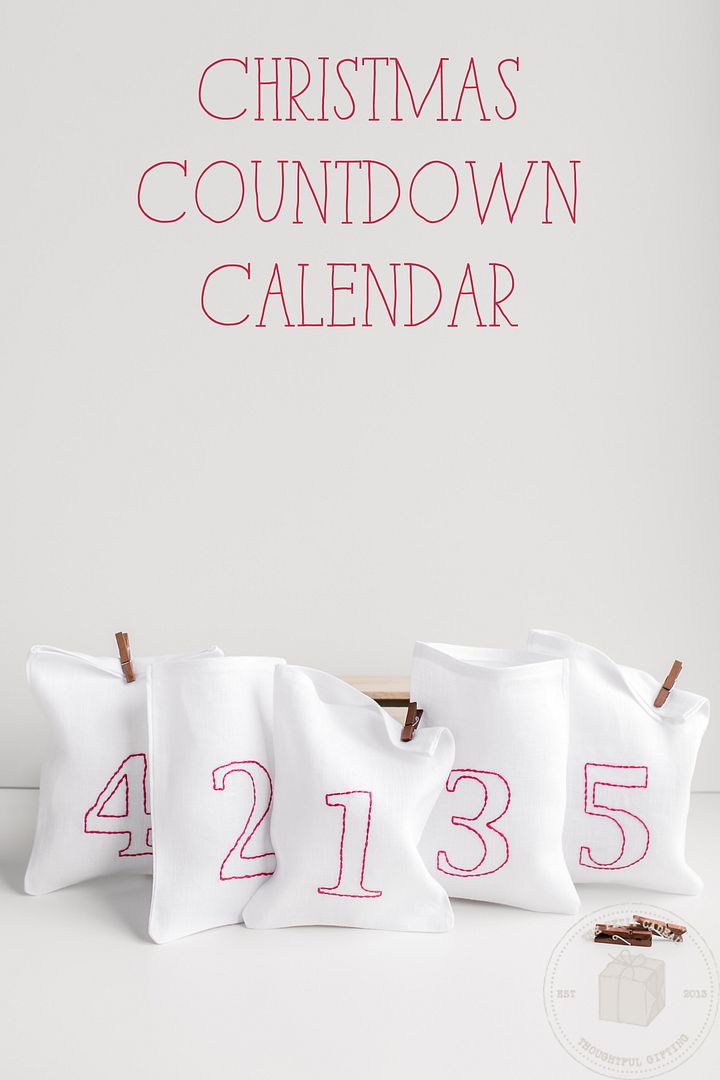 The Christmas Countdown Calendar
Growing up, we always celebrated the month of December with an advent calendar. I had a beautiful pop-up scene calendar, with little doors and windows to open each day. There was no chocolate involved with this particular advent calendar, and we used it again and again, all throughout my childhood.
Most kids love the chocolate part of an advent calendar, but I imagined something
more
.
I imagined
counting down the days
with thoughtful little gifts, in beautiful heirloom bags that could be used year after year, and even passed down through generations.
I imagined something that would bring families together through a simple + thoughtful tradition.
This isn't an advent calendar, but these countdown calendars can be used in the five days leading up to Christmas, or once a week in the five weeks leading up to Christmas.
Each numbered bag can be filled with a treat or surprise.
Handmade ornaments.
Simple gifts.
or
Each bag can hold a card announcing a special family activity for that day.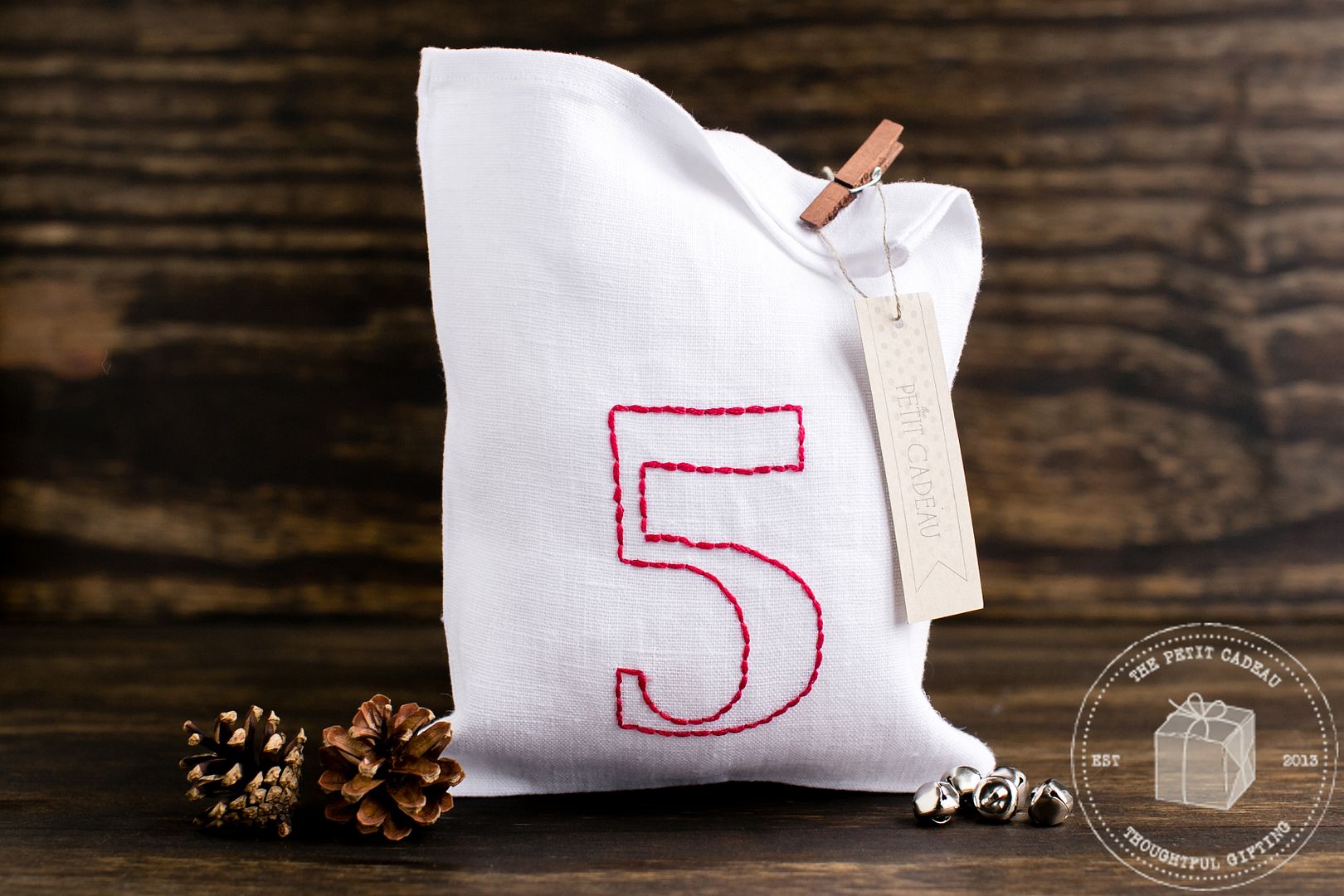 Christmas Countdown Activities
I love the idea of gifting experiences, not things. Filling your
Christmas Countdown Calendar
with activities that let you all enjoy the spirit of the season. Here are some ideas to get you started:
Go for a drive to see the Christmas lights
Bake Christmas cookies
Read a new Christmas story
Random Act of Kindness (do something for someone today that they are not expecting)
Make an ornament or decoration
Watch a special Christmas movie with treats
Permission to stay up late.
Decorating the Christmas tree.
Building a snowman
Decorating the windows in your room
Family game night!
Learning about holidays in another culture
Decorating a Gingerbread house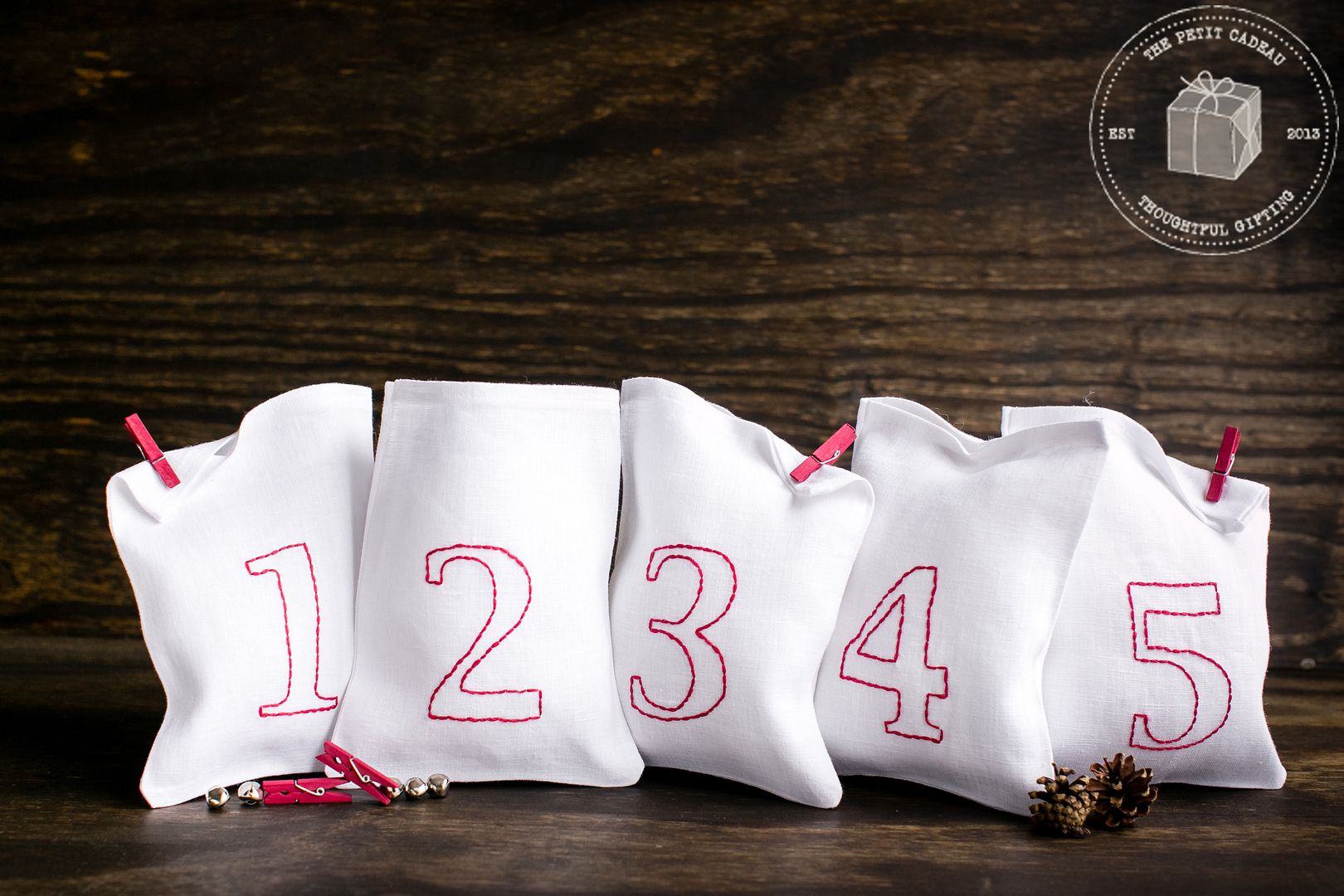 A Christmas Countdown Calendar isn't just for Kids.
I love the idea of a couple using the
Christmas Countdown Calendar
as part of their holiday tradition. Something to invest in now, and can also be shared if your family grows in the future. Or, continue to use it as something just for you, keeping something special for yourselves during the busy holiday season.
Imagine the possibilities:
(+) Carefully packaging up five sets of homemade cookies or chocolates for your sweet. Unwrapping one each day and curling up together at the end of the day to enjoy them with a mug of cider.
(+) Planning 5 days of activities leading up to Christmas and leaving a small note in each
bag
to be opened as a surprise.
(+) Small gifts acting as clues, one opened each day leading up to Christmas, with the actual gift under the tree on Christmas morning.
These beautiful
red heirloom bag
sets can also be used to hide clues for a Valentine's Day surprise.
I start with five handmade fabric bags and embroider each
countdown number
by hand in a cheerful holiday red. Each bag comes with a small red clothespin which can be used to hold the bag shut, if you choose. Handmade with heart and love from me to you. These are truly heirloom pieces to last a lifetime.
Amid all the holiday hustle and bustle of trying to get the perfect presents, think about this.
Most of us cannot remember a specific gift we received when we were ten years old, but we do remember those traditions, the things that made the holidays special, the things that we did together year after year as a family.
What tradition will you create together as a family?