When I was growing up, we had special family traditions for holidays.
Special heart cookies that were only made once a year, on Valentine's Day.
Special Easter bunny handwriting on the notes that led to a chocolate bunny.
Opening our Christmas stockings before breakfast, and presents afterwards.
Those traditions became something really special - something to look forward to.
They happened every year, and as a result, I still remember and cherish them as an adult.
Last year, I spent quite a bit of time putting together a Birthday Box for our kids. It's filled with a variety of celebration items to be used for birthdays year after year, including a birthday crown, birthday book, birthday badge pin and vintage birthday candle holders.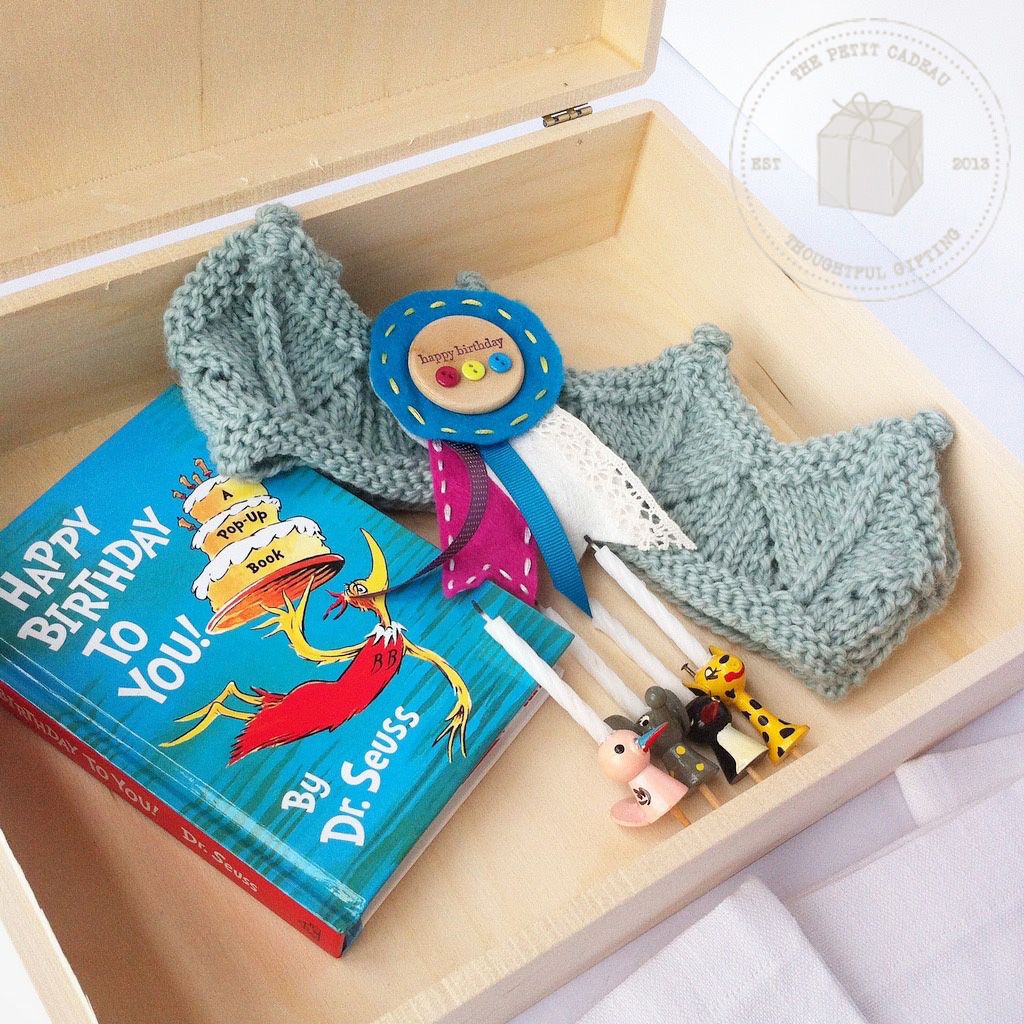 (+) Knit Birthday Crown - Cable and Lace
(+) Handmade Birthday Badge by Alison
(+) Vintage Birthday Candle Holders - purchased from
Brown Street Vintage
(I love searching Etsy Vintage for unique, one of a kind items)
I will likely make a second birthday badge to add to the box when our little man turns one.
The birthday box itself is plain wood and I'm still working on decorating it. Stay tuned for those images in a future post.
Honor moments in the same way every year.
That's the perfect gift
.