Editor's Note: I recently participated in a snail mail "swap" with Melanie of Violet's Buds. I sent her a Petit Mail card for her daughter, and she sent me this beautiful purple hair clip for NJ. We LOVE getting surprises in the mail! Let's meet Melanie and learn a little more about her business.


(+) Tell us about your business

My shop Violet's Buds is full of handmade accessories for all ages. The majority of the fabrics used in my pieces are either remnants, or are upcycled from clothing & linens. Beads, pendants, & buttons in Violet's Buds accessories come from old & sometimes broken costume jewelry, old clothing, or scouted out at flea markets. I re-purpose the materials into one of a kind pieces. This allows me to reduce waste, and give new life to otherwise forgotten items.

In addition, I write a blog that includes crafts, tutorials, recipes, and features other handmade and indie shops weekly.

(+) How did you get started?

When my daughter was 6 months old I decided to try making her some cute hair accessories. It quickly became an addiction, and I began making clips and headbands for my nieces and friends. After encouragement from friends and family, I opened Violet's Buds in March of 2011. I started by selling headbands and clips for young girls, and have expanded to include hair accessories for all ages, fabric jewelry, photo props, newborn crowns, and holiday ornaments. I also make custom maternity sashes and wedding accessories upon request. I just started a new line of hoop art decor that uses the same fabrics and flowers as the hair accessories.


(+) The gal behind the business - Tell us about yourself, how do you spend your Saturday mornings, a little glimpse into your life, your family etc.

I'm Melanie, and I am a happily married stay at home mom with an energetic preschooler. My husband Scott is crafty as well and owns the shop GipsonWands. We like to spend the weekends having family time, and each do our own crafty projects when our daughter has "quiet playtime."
In addition to making hair accessories and hoop art, I enjoy photography, reading, and blogging. I am passionate about animal rescue and have been a foster family for dogs in the past.


(+) What inspires you? Where does your creativity come from?

I greatly enjoy the creative process and the therapeutic outlet that crafting gives me. I've always been drawn to art, photography and crafts. I am inspired by the fabrics I receive, my daughter and her style, nature, and by brainstorming with other crafters. Recently I've attended monthly craft dates with Cody from Lu & Ed, and Kelly from Kiser Krafts. Being around other talented people is very motivating and really gets my creativity flowing.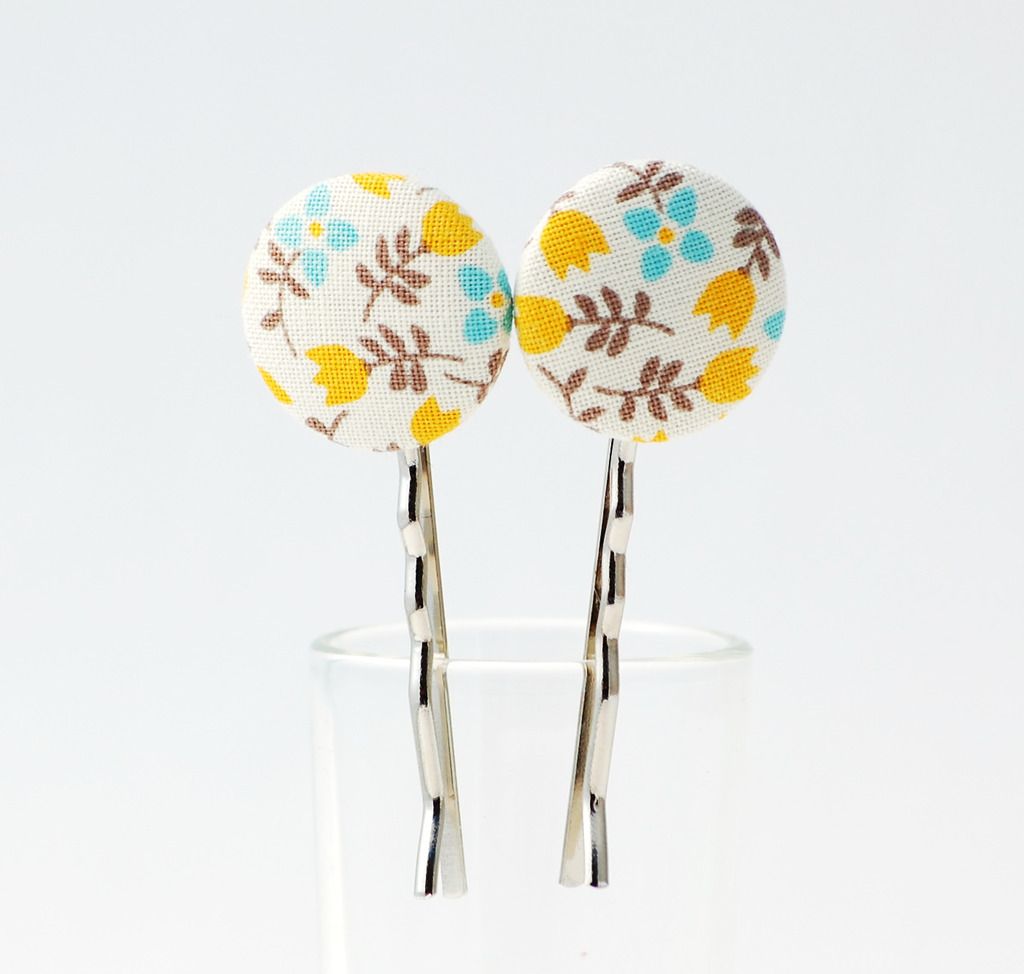 (+) What's one thing you would like to improve about your business?

Balancing work and personal life is a constant challenge for me. One of my main goals is to become better organized, both in business and my personal life, and stick to a schedule to prevent burnout. I believe if I can become more organized that it will improve my business.


(+) What is the best gift you have ever given or received?

One of my favorite gifts that I've received was from my dad. For my wedding he gave me a portrait that he had painted of me when I was a child.

The best gift that I have given recently was this set of handmade Harry Potter peg people from Landon's Toy Box. My husband is a big Harry Potter fan and the peg people were a big hit.
(+) How do you celebrate special occasions?

For the most part, our celebrations are fairly low key. We do try to have a fun party with friends & family for my daughter's birthday. Its easy to get inspired by Pinterest birthday party ideas!


(+) What do you do when you make time for yourself (you and only you)

It's not often that I make time for only myself! I do enjoy having a cup of coffee and reading a good book, sometimes while soaking in a hot bath.


You can find more Violet's Buds here:
Shop (+) Blog (+) Facebook (+) Twitter (+) Pinterest


p.s. this is a beautiful photo that Melanie took of her daughter learning + exploring with her Petit Mail story card "Oliver Explores Art". Thanks Melanie!