In the Fall, I participated in a
snail mail gift exchange
- my package was for Marisa at
Omiyage
.
I've been experimenting with these handmade paper + ribbon gift toppers, which I'm loving and you can expect to see more of in the future.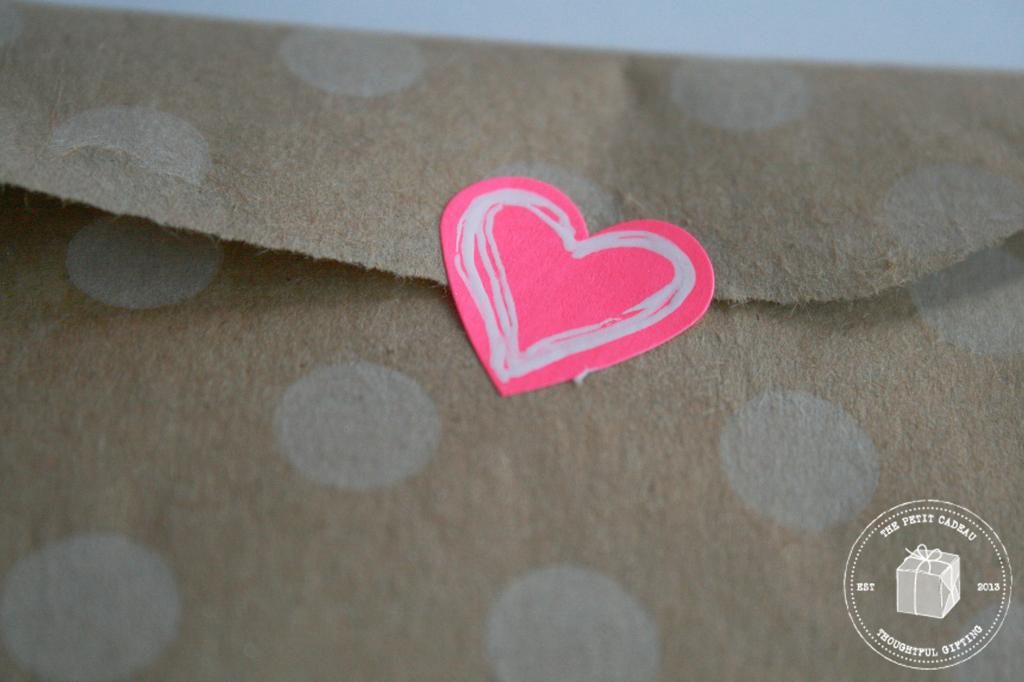 This gift had a lot of focus on packaging, because there is nothing better than a snail mail surprise filled with beautiful parcels. I embellished kraft paper bags, and hand-stamped a small fabric bag with
creatiate
's deer stamp to hold my gifts.
(
Above photo credit: Marisa at Omiyage
). Marisa's gifts included a hand-stamped & embossed Moleskin notebook, chocolate from Newfoundland Chocolate company and an iceberg fabric/mixed media art card from local artist
Judy Cooper
textile images.