You might remember last year I shared a similar inspiration list for thoughtful gifting.
One to Wear (+) One to Read (+) One to Play. This year's inspiration is perfect for preschoolers and young children.
In a world full of "stuff", I love this simple philosophy for slow gifting.


These are the gifts that we are giving our 3 and a half year old daughter NJ for Christmas, with a focus on handmade and supporting small business.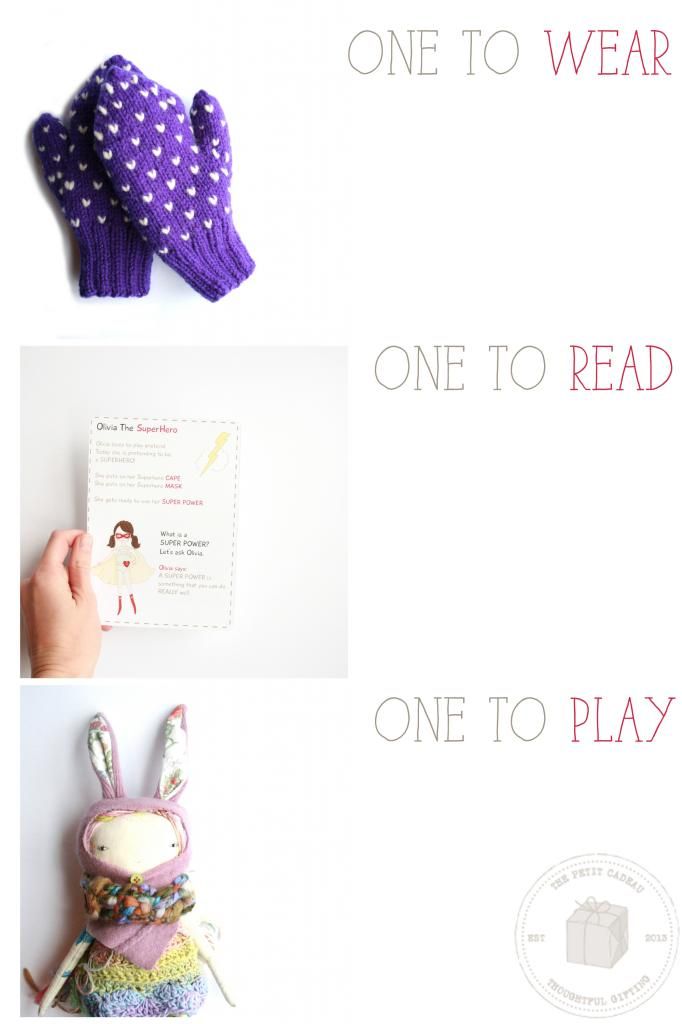 Wear: Purple thrummed mittens by Manda's Mittens
Read: Petit Mail - snail mail subscription
Play: custom handmade doll by humble toys